I'm Runy Calmera, creator of the Mydreambusinesscoach.com. This is a place where we give you memorable experiences to make your dream a reality. All our videos on this place and the videos in the closed membership areas and the boot camps are here to help you realize your dreams. We consider you as a guest who visits us. If you want to realize your dream by building your dream online business from the comfort of your home, you are at the right place. We invite you to subscribe to receive updates on our blogs and shows. And why do we do this? My dream is that you realize your dream.
I'm realizing my dreams by using the power of my mind. I have created my dream life by focusing on my thoughts, by working on my routines, by raising my vibration. Now I teach these skills to people all around the world. I am a storyteller, a percussionist, a producer of short films, a business owner, coach, trainer and husband. You can be whatever you want and have whatever you desire. Join us now.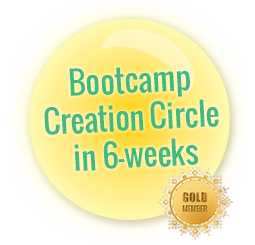 THE CREATION CIRCLE
A 12-step process to create whatever you desire. Whether it is your dream life or your dream business online, you can create it. Start today for free playing this game and change your life. Take the 12 challenges. And if you want to invest in one of our programs join the next boot camp and invest in creating your dreams.

Imagine you are sitting on the veranda of your beautiful Caribbean Dream Villa. The wind is blowing a sweet fresh breeze. The sun is shining her light on your beautiful garden full of tropical fruits. Another day in paradise! Check this film of a dream villa and come...